Differential Level Transmitter  – Vancouver BC
At Southwell Corp, we have been selling and supporting Greyline flow meters in Vancouver and throughout BC for over 15 years. We recommend the Greyline DLT 2.0 Differential Level Transmitter  with Non-Contacting Sensors for Differential Level and Control AND Open Channel Flow Monitoring.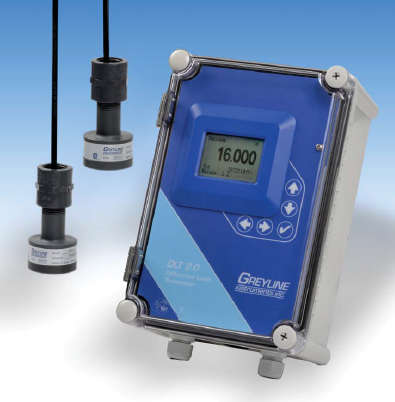 DLT 2.0 Differential Level Transmitter
Mechanical Barscreens Displays
Transmits and Controls Differential Level
Differential Level and Control AND Open Channel Flow Monitoring
Two Non-Contacting Ultrasonic Sensors
Call 1.844.599.0260 to request a quote or email sales@SouthwellCorp.com
Versatile, Easy to Use
Install one Sensor on each side of a barscreen to continuously monitor, transmit and control level. Use the built-in control relays or 4-20mA outputs to automatically activate the barscreen rake at preset levels.
One Instrument Does the Work of Three
The DLT 2.0 is a simple solution for barscreen level control at wastewater treatment plant headworks, pump stations and combined sewer systems. It includes two non-contacting ultrasonic sensors to measure level. With sensors positioned above a channel, up and downstream from the barscreen, the DLT 2.0 can display and transmit differential level. The downstream sensor can also be installed above a flume or weir to measure and totalize open channel flow.
Three 4-20mA outputs are configured to transmit upstream level, downstream level (or flow) and differential level. Built-in relays can be calibrated for level control, differential level control or open channel flow.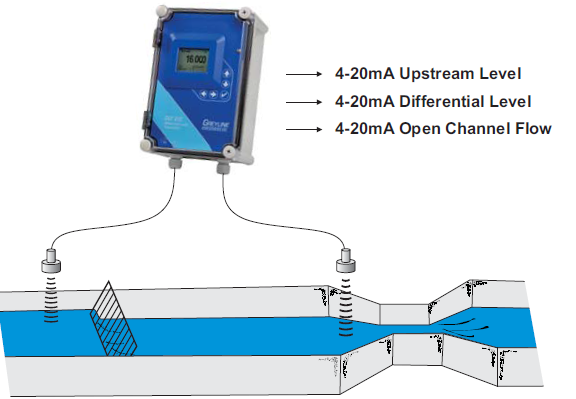 Barscreen Differential plus Open Channel Flow
Reduce costs and simplify instrumentation at treatment plant headworks. With a barscreen upstream from a flume, the DLT2.0 can measure BOTH differential level and flow through the flume with just two ultrasonic sensors and one electronics enclosure.
The DLT 2.0 includes three 4-20mA outputs. It displays flow rate and total flow through the flume, plus upstream level and differential level.

Barscreen Differential
Monitor, transmit and control barscreen level with one instrument. Ultrasonic sensors mount up and downstream from a barscreen. Use the isolated 4-20mA outputs or control relays to activate the screen's cleaning rake at preset levels or differential level.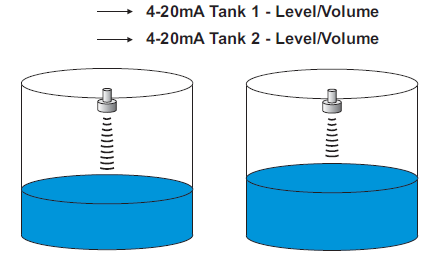 Two-Tank Inventory
Monitor level in two tanks with one instrument. The DLT 2.0 will alternate display of level in both tanks plus transmit 4-20mA outputs. Use the built-in relays to activate alarms or level controls. Calibration is easy with the DLT's built-in keypad and menu system.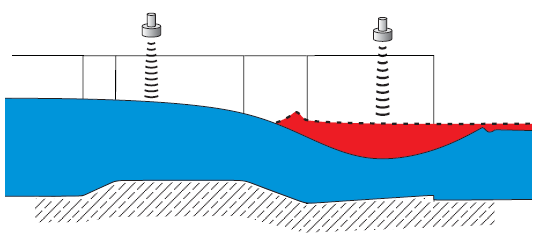 Submerged Flow Alarm
Parshall flumes can provide accurate flow measurement with the discharge submerged up to 70% (depending on flume size). Use the DLT 2.0 to measure flow through the flume and to activate an alarm when discharge level reaches critical submergence level.
Measures Level, Differential Level and Open Channel Flow
Includes Two Non-Contacting Ultrasonic Sensors
Barscreen control applications and sewage treatment plant headworks that used to require several instruments can all be monitored now by one ultrasonic level indicating transmitter. Install one sensor on each side of a barscreen (or any other flow obstruction) to continuously monitor and transmit differential level. Or mount the downstream sensor in a flume to measure differential level plus open channel flow.
The DLT 2.0 Differential Level Transmitter uses non-contacting ultrasonic sensors to monitor two independent levels. It can be programmed to display and transmit 4-20mA output including differential level, upstream level, downstream level or open channel flow. Two programmable relays are included for level alarm, differential control, flow control, flow pulse, flume submergence alarm, pump control or echo loss alarm. Four additional relays (six total) are optional.
The DLT 2.0 is ideal for automated barscreen monitoring and control. The instrument is accurate and easy to operate with its built-in keypad calibration system. The sensors are non-contacting so it requires no maintenance. Level/Flow readings are displayed on the large, backlit LCD display.
Options include Intrinsically Safe sensors for hazardous rated locations, extra control relays, enclosure heater, data logger and sensor cable up to 500 ft (150 m) length.
Greyline Flow Meters are available in BC through Southwell Corp. We ship to Vancouver, Victoria, Burnaby, New Westminster, Surrey, Abbotsford, Kelowna, Kamloops, Vancouver Island, Prince George and every other town in BC.
Call 1.844.599.0260 to request a quote or email sales@SouthwellCorp.com
Applications for Greyline Flow Meter Products
Greyline Flow Products are known across many industries as reliable sources of data for your flow systems.
Discuss the specific needs of your project with one of Fiberman's Greyline flow meter experts. We will ensure that the model you select will have the specifications required for safety and optimum performance. You will also benefit from our industry-leading quick quote turnaround and fast delivery across Canada and the US.
For all Greyline Flow Meter inquiries, please call 1.844.599.0260 or email sales@fiberman.ca or Request a Quote.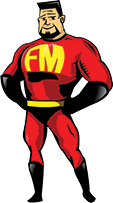 1.844.599.0260
Our Flow Meter experts are ready to help.
Bulk and Wholesale Discounts Available on Large Orders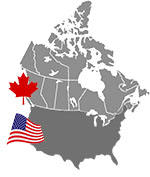 Fast Delivery across Canada and USA via our Superior Logistics Network
We can ship Greyline Flow Meters from a distribution center close to you:
Fiberman's headquarters in Western Canada stocks many Greyline Flow Meter models, ready to ship across British Columbia, Alberta and all provinces in Canada. We have daily shipments from Vancouver to destinations including Edmonton, Calgary and Fort McMurray. For our US customers, we ship from distribution centers in: Pittsburgh, PA; Houston, TX; Knoxville, TN; Rochester, MN; Salt Lake City, Utah; and Orlando, FL.
Fiberman's pricing and service experts are standing by to help to find the best product for your project. With many varieties in stock and expedited shipping, we can supply your project with flow meters at the best possible price with fast delivery.

Fiberglass and Radio Frequency Transparency
In today's connected world, we depend on cellular telephone signals, Wi-Fi networks and over the air radio and television signals. Wi-Fi and Bluetooth connectivity are essential to on-site work environments. Steel structures significantly disrupt these signals. Fiberglass Grating is an essential part of building structures that are "electronically transparent" and do not interfere with radio frequency transmissions.
https://fiberman.ca/wp-content/uploads/2015/06/Greyline-DLT-2_0.png
402
395
alph@b3t
https://fiberman.ca/wp-content/uploads/2015/08/fiberman_logo_340x156_best.png
alph@b3t
2015-06-19 13:42:09
2018-04-27 15:30:47
Greyline DLT 2.0 Differential Level Transmitter