It's time to banish rusty, warped steel for durable FRP grate from Fiber Man!
Steel Grating is an 18th Century Technology
Ugly and Dangerous – Steel is Yesterday's Solution and a Common Cause of Injury
The most common causes of workplace injuries are slips, falls, and back strain. Heavy steel grates are often slick when wet, and when exposed to elements or chemicals steel can warp and crack, making an uneven surface that contributes to trips and falls. The larger the steel grate structure, the heavier it is to move, and back strain injury is a frequent outcome, leading to expensive workplace injury claims that cost Canadian businesses and governments billions of dollars each year.
The Appearance of Neglect
Rusty, heavy steel grating looks terrible and is difficult to clean, remove for servicing and steel never holds paint as you would like. Rusted metal is the universal sign of a neglected public space or workplace environment.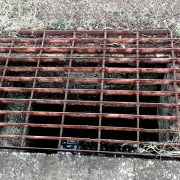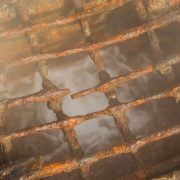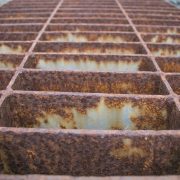 The Smart Alternative to Steel Grating
It's time to consider an alternative to steel grating that provide easier handling and installation, better color-fastness, longer surface life and comparable strength and total cost of ownership.
It's time to talk about FRP.

Lightweight and Easy to Handle
FRP Grating from Fiberman weighs a fraction of steel grating for equal performance. It is much easier to transport, fabricate, handle, install and maintain. And it will not degrade and deform like rusty, corroded steel parts inevitably do in real-world conditions.
Safer
Non-slip gritted surfaces prevent slips and falls. Lightweight FRP makes handling, installation, removal and maintenance much easier. FRP reduces the risk of back and muscle strain so common when working with heavy steel grating.
Stands Up to Harsh Conditions
FRP performs for years in the harshest of conditions, including extreme chemical environments. Properly installed, FRP is safe for agricultural and food processing environments, too.
Never Paint
Ontario winters, Prairie sun, Maritime storms, Canada has it all, and weather like that destroys the paint finish of steel. Our FRP comes in several colors and will never need to be painted. Stripping and repainting of steel is a costly and messy job. Integrated color is another reason why FRP grating is the best alternative to steel grating.
Superior Appearance
FRP lasts and lasts! Fiberglass reinforced grating, panels and trench drains will not degrade and deform like rusty, corroded steel parts in real-world conditions.
FRP Grating is THE alternative to steel grating.
Our FRP experts are ready to help.
Bulk and Wholesale Discounts Available on Large Orders

Fast Delivery of Fiberglass Grating across Canada via our Superior Logistics Network
Fiberman provides Fiberglass Grating for industrial, food processing and public works to all major cities.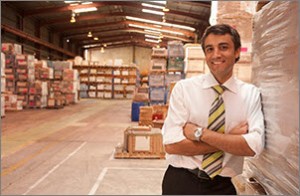 We understand the needs of building contractors and facility owners – we have a long history of supplying fiberglass reinforced drain grates for industrial and public projects like yours all across Canada. Whether your operation is agricultural, public space, WWTP, chemical processing or any other location where an alternative to steel grating is required, we have the drain and trench grate options for safe operations. Our pricing and service experts are standing by with fiberglass grating in stock in Western Canada and Ontario, with expedited shipping services. We commit to supply your project with molded or pultruded Fiberglass Grating at the best possible price with the lowest freight charges.

1.844.599.0260
Our FRP experts are ready to help.