Fiberglass Channel and Structural Building Components
Pultruded Structural Fiberglass Channel for Harsh Environments
All our Structural Fiberglass C-Channel is ISO 9001:2008 certified, and designed to last in the toughest environments.
Fiberglass Channel versus Steel
Steel and Structural Steelwork cannot stand up to the strength of structural fiberglass channel over time. Steel channel rusts when exposed to weathering and chemicals, but Fiberman fiberglass channel and structural members are highly corrosion resistant.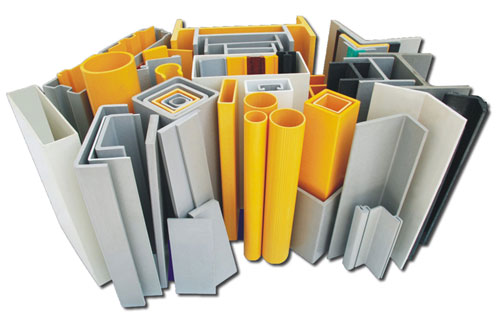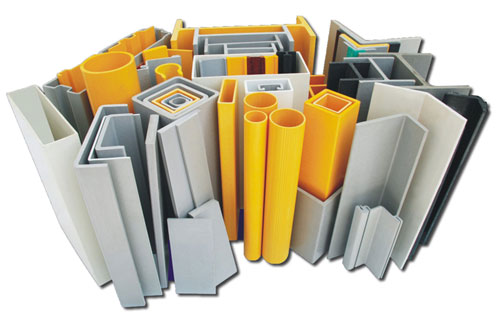 Fiberglass Channel offers superior:
Strength – Stronger than steel shapes, pound-for-pound in lengthwise direction.
Corrosion Resistance – Resists most acids, caustics and salts.
Lightweight – Weighs 75% less than structural steel.
Low Maintenance – does not require constant de-rusting and repainting.
In addition, fiberglass Channel and structural building components are:
Dimensionally Stable
EMI/RFI Transparent
Fire Retardant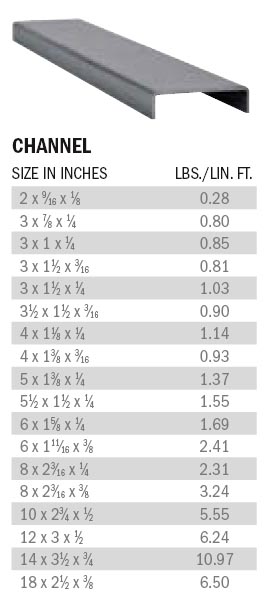 Fiberglass C-Channel is an ideal solution for floor joists in applications where corrosion is an issue and where lightweight structural shapes are needed for easy installation.
FRP C-Channel comes in various shapes and sizes (in inches):
3 x 7/8 x 1/4
3-1/2 x 1-1/2 x 3/16
3-1/2 x 1-1/2 x 1/2
4 x 1-1/8 x 1/8
4 x 1-1/8 x 3/8
4 x 1-1/6 x 1/6
4 x 1-3/8 x 3/16
4 x 1-1/8 x 1/4
5 x 1-3/8 x 1/4
5-1/2 x 1-1/2 x 1/4
6 x 1-5/8 x 1/4
6 x 1-5/8 x 3/8
8 x 2-3/16 x 1/4
8 x 2-3/16 x 3/8
10 x 2-3/4 x 1/2
12 x 3 x 1/2
14 x 3-1/2 x 3/8
Fibers, Resin and Pultrusion Process Key to Fiberglass Channel Strength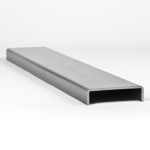 Fiberman Structural Fiberglass combines superior raw materials, composite design, and the pultrusion process to manufacture the highest quality pultruded fiberglass structural shapes possible. Because of their complex composition of fibres and resin, fiberglass channel are very strong.
A Side-by-Side Comparison of Fiberglass Channel and Steel Channel
Comparison
Fiberglass Structural Shapes
Structural Steel (A-36 Carbon)
CORROSION RESISTANCE
Structural Fiberglass is resistant to a broad range of chemicals, with either polyester or vinyl ester resin available. Painting may be helpful when exposed to direct sunlight to prevent color fading.
Structural Steel is subject to oxidation and corrosion. Requires painting or galvanizing for many applications.
WEIGHT
Lightweight – weighs 25% that of steel Channel.

1/2″ thick plate = 4.7 lbs./sq. ft.

Often requires lifting equipment to move and put into place.

1/2″ thick plate = 20.4 lbs./sq. ft.

CONDUCTIVITY
Fiberglass Building Components have low electrical conductivity properties – high dielectric capability.
Low thermal conductivity 4.
Structural steelwork conducts electricity. Potential shock hazard.
Thermal Conductivity 260-460.
STRENGTH
High strength-to-weight ratio and pound-for-pound is stronger than steel in the lengthwise direction.
Tensile strength = 30 KSI, CW = 7 KSI
Homgenous material.
Tensile strength = 60 KSI.
Yield strength = 36 KSI.
STIFFNESS
Modulus of Elasticity = 2.5 MSI
Will not permanenty deform under working load.
Flexural modulus = 29 KSI
Modulus of Elasticity = 29 MSI
IMPACT RESISTANCE
The Glass Mat in Fiberglass Structural Shapes distributes impact load to prevent surface damage. Will not permanently deform under impact.
Structural steel can permanently deform under impact.
EMI/RFI TRANSPARENCY
Structural fiberglass is transparent to EMI/RFI transmissions.
Structural steelwork can interfere with EMI/RFI transmissions.
VERSATILITY
Pigments added to the resin provide color throughout the structural members. Special colors available.
Steel structural members must be painted for color. To maintain color and corrosion resistance, repainting may be required.
EASY FIELD FABRICATION
Fiberglass Channel and structural building components can be field fabricated using simple carpenter tools with carbide or diamond tip blades.
Lightweight for easier erection and installation.
Steel structural components require welding and cutting torches.
Heavier material requires special handling equipment to erect and install.
COST
Lower installation and maintenance costs in industrial applications often equals lower lifecycle costs.
Lower initial cost, but heavier to install. Much higher maintenance costs.
Applications for Fiberglass Channel Products
Fibreglass structures are excellent for harsh environments subject to chemical exposure, such as outdoor walkways on drilling platforms, in WWTP water treatment plants, in livestock facilities and anywhere you require secure and durable walking surfaces. These structures will consistently outperform rust-prone steel structures where moisture is present.
Discuss the specific needs of your project with one of Fiberman's Fiberglass Channel experts. We will ensure that the material you select will have the specifications required for safety and optimum performance. You will also benefit from our industry-leading quick quote turnaround and fast delivery across Canada and the US.
We also have a PDF brochure on our FRP Structural Products.
For all Fiberglass Channel inquiries, please call 1.844.599.0260 or email sales@fiberman.ca or Request a Quote.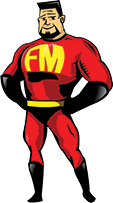 1.844.599.0260
Our experts are ready to help.
Bulk and Wholesale Discounts Available on Large Orders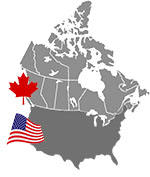 Fast Delivery across Canada and USA via our Superior Logistics Network
We can ship Fiberglass Channel from a distribution center close to you:
Fiberman's headquarters in Western Canada stocks many Fiberglass Channel dimensions, ready to ship across British Columbia, Alberta and all provinces in Canada. We have daily shipments from Vancouver to destinations including Edmonton, Calgary and Fort McMurray. For our US customers, we ship from distribution centers in: Pittsburgh, PA; Houston, TX; Knoxville, TN; Rochester, MN; Salt Lake City, Utah; and Orlando, FL.
Fiberman's pricing and service experts are standing by to help to find the best product for your project. With many varieties in stock and expedited shipping, we can supply your project with Fiberglass Channel at the best possible price with fast delivery.

Fiberglass Channel and Radio Frequency Transparency
In today's connected world, we depend on cellular telephone signals, Wi-Fi networks and over the air radio and television signals. Wi-Fi and Bluetooth connectivity are essential to on-site work environments. Steel structures significantly disrupt these signals. Fiberglass Channel is an essential part of building structures that are "electronically transparent" and do not interfere with radio frequency transmissions.