Fiberglass Design Tools
Get your FRP project off to a good start with specialty design tools from Fiberman.
Our Experts Are Ready to Help
Planning your fiberglass design has never been easier! Our fiberglass experts are happy to discuss your project today. We've supplied the material for every kind of built FRP structure, and can read your engineered drawings. We can also provide design support and project management assistance, or connect you with local experts. For all your projects, we have the right FRP materials in stock at a distribution centre close to you.
Getting a project started? Send an email to sales@fiberman.ca or give us a call at 1.844.599.0260 for help in your designing efforts. We will be more than happy to send you a Field Fabrication Guide today!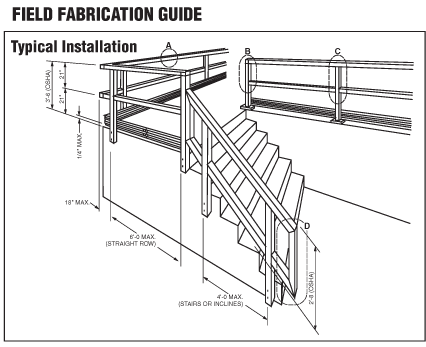 We Have Supplied Hundreds of FRP Projects
Fiberman supplies material for fiberglass applications in:
chemical processing
food & beverage
marine
oil & gas
power
manufacturing
construction
pharmaceutical
metals & mining
pulp & paper
recreation
water parks
telecommunications
IT server farms
shipping centers
transportation facilities
water & waste treatment, and
numerous architectural uses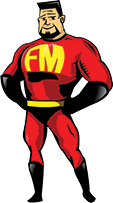 1.844.599.0260
Our experts are ready to help.
Bulk and Wholesale Discounts Available on Large Orders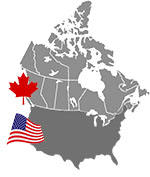 Fast Delivery across Canada and USA via our Superior Logistics Network
We can supply your FRP project from a distribution center close to you:
Fiberman's headquarters in Western Canada stocks many FRP Plate, Grating and Structures profiles, ready to ship across British Columbia, Alberta and all provinces in Canada. We have daily shipments from Vancouver to destinations including Edmonton, Calgary and Fort McMurray. For our US customers, we ship FRP for WWTP from distribution centers in: Pittsburgh, PA; Houston, TX; Knoxville, TN; Rochester, MN; Salt Lake City, Utah; and Orlando, FL.
Fiberman's pricing and service experts are standing by to help to find the best product for your project. With many varieties in stock and expedited shipping, we can supply your project with FRP Projects at the best possible price with fast delivery.

FRP Projects and Radio Frequency Transparency
In today's connected world, we depend on cellular telephone signals, Wi-Fi networks and over the air radio and television signals. Wi-Fi and Bluetooth connectivity are essential to on-site work environments. Steel structures significantly disrupt these signals. The fiberglass materials used in FRP Projects are an essential part of building structures that are "electronically transparent" and do not interfere with radio frequency transmissions.