Level & Flow Monitor – Vancouver BC
At Southwell Corp, we have been selling and supporting Greyline flow meters in Vancouver and throughout BC for over 15 years. We recommend the Greyline SLT 5.0 Level & Flow Monitor for Tank Inventory, Pump Control and Open Channel Flow measuring.

Greyline SLT 5.0 Level & Flow Monitor
Accurate, Simple and Reliable
Chemical Tank Level
Sumps and Pump Stations
Flow through Flumes and Weirs
Simple 5-key Calibration
Isolated 4-20mA Output
Programmable Control Relays
Call 1.844.599.0260 to request a quote or email sales@SouthwellCorp.com
Measure Level
Specify SLT 5.0 for inventory monitoring and level control of chemicals, wastewater, viscous or corrosive liquids. Built-in control relays are programmable for pump control, pump alternation and level alarms.
Measure Flow
Displays, transmits and totalizes wastewater flow through any flume or weir. Features a simple, password protected calibration system, automatic totalizer and flow proportionate control relays.
No maintenance Sensor
Each SLT 5.0 includes a non-contacting ultrasonic sensor which mounts above the material being measured. There is no contact and no moving parts. The sensor is sealed to withstand accidental submersion and rated for hazardous locations with optional intrinsic safety barrier.
Simple Installation and Calibration
Mount the SLT 5.0 non-contacting ultrasonic sensor above the liquid to continuously monitor level or flow. The Sensor self-tunes to extended cable lengths so the electronics enclosure/display can be mounted at a convenient location.
Select LEVEL mode for Tank Inventory and Level Control
Set-up is fast and easy through the SLT 5.0 calibration menu. Use the built-in keypad to scroll through the menu prompts and configure the SLT 5.0 to display level in your choice of measurement units (ft, inches, meters, mm, gallons, liters, percent etc.) for vertical and horizontal round tanks. Connect external devices through the SLT 5.0′s isolated 4-20mA output or control relays.
Select FLOW mode for Open Channel applications
Calibration is easy with menu selection of common flumes including Parshall, Palmer Bowlus, Trapezoid and Weirs including V-Notch and Rectangular. Use Greyline's PC software 'Find K&n' (included) to calibrate to non-standard or custom flumes and weirs.
Displays, Totalizes, Transmits & Controls
The SLT 5.0 large backlit digital display shows the flow rate, relay status and totalizer. Use the isolated 4-20mA output to transmit to chart recorders, and program the built in control relays for flow proportionate control (for samplers, chlorinators or external totalizers), and for flow/level alarms.
No Contact Sensor = No Maintenance
The SLT 5.0 Sensor mounts over the flume or weir, so there is no sensor fouling or maintenance required. With built-in temperature compensation, the SLT 5.0 maintains high accuracy (±0.25% of full scale) to meet environmental monitoring requirements.
Plug and Play Options
Need extra relays or a data logger? Just plug-in options like this 4-relay circuit
board to expand the functions of your SLT 5.0. The instrument auto-detects the new
cir circuit and automatically adds it to the calibration menu. With the original two relays
plus an additional four, the SLT 5.0 can handle complex level control applications
Advanced Operating System
You can control the SLT 5.0′s response to conditions like turbulence or splashing and to reject tank agitators. The SLT 5.0 automatically adjusts itself to obtain the best signal. False echoes are suppressed and filtered to accurately display the correct level.
Isolated 4-20mA Output
Ready for direct connection to PLC's or computers and rated for 1000 ohm resistive load. Programmable offsets allow 4 and 20mA to be offset from the instrument calibration for special control applications.
Built-in 5-Key Calibrator – No Special Programming Codes
Scroll through the SLT 5.0 set-up menu to control the instrument's operating features and calibration. Forget about Parameter codes and complex calculations! The SLT 5.0 automatically calculates, converts and displays common engineering units (metric, English, US). Program it for tank level…horizontal round tank volume…range or tape measure mode…or open channel flow.
Use output simulation mode to take manual control of the SLT 5.0 display, 4-20mA and control relays. You can test operation of equipment connected to the SLT 5.0 and confirm correct calibration. The standard sensor is constructed of PVC with a Teflon face and is designed to withstand accidental submersion.
Built-in temperature compensation maintains ±0.25% accuracy over the operating temperature range. Options include Intrinsic Safety for hazardous locations and all-Teflon or flange-mount construction for harsh, corrosive environments.
Greyline SLT 5.0 Level & Flow Monitor Availability
The Greyline SLT 5.0 Level & Flow Monitor is available in BC through Southwell Corp. We ship to Vancouver, Victoria, Burnaby, New Westminster, Surrey, Abbotsford, Kelowna, Kamloops, Vancouver Island, Prince George and every other town in BC.
Call 1.844.599.0260 to request a quote or email sales@SouthwellCorp.com
Applications for Greyline Flow Meter Products
Greyline Flow Products are known across many industries as reliable sources of data for your flow systems.
Discuss the specific needs of your project with one of Fiberman's Greyline flow meter experts. We will ensure that the model you select will have the specifications required for safety and optimum performance. You will also benefit from our industry-leading quick quote turnaround and fast delivery across Canada and the US.
For all Greyline Flow Meter inquiries, please call 1.844.599.0260 or email sales@fiberman.ca or Request a Quote.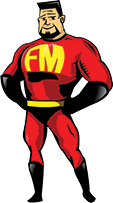 1.844.599.0260
Our Flow Meter experts are ready to help.
Bulk and Wholesale Discounts Available on Large Orders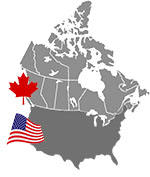 Fast Delivery across Canada and USA via our Superior Logistics Network
We can ship Greyline Flow Meters from a distribution center close to you:
Fiberman's headquarters in Western Canada stocks many Greyline Flow Meter models, ready to ship across British Columbia, Alberta and all provinces in Canada. We have daily shipments from Vancouver to destinations including Edmonton, Calgary and Fort McMurray. For our US customers, we ship from distribution centers in: Pittsburgh, PA; Houston, TX; Knoxville, TN; Rochester, MN; Salt Lake City, Utah; and Orlando, FL.
Fiberman's pricing and service experts are standing by to help to find the best product for your project. With many varieties in stock and expedited shipping, we can supply your project with flow meters at the best possible price with fast delivery.

Fiberglass and Radio Frequency Transparency
In today's connected world, we depend on cellular telephone signals, Wi-Fi networks and over the air radio and television signals. Wi-Fi and Bluetooth connectivity are essential to on-site work environments. Steel structures significantly disrupt these signals. Fiberglass Grating is an essential part of building structures that are "electronically transparent" and do not interfere with radio frequency transmissions.
https://fiberman.ca/wp-content/uploads/2015/06/Greyline-SLT-5_0.png
364
347
alph@b3t
https://fiberman.ca/wp-content/uploads/2015/08/fiberman_logo_340x156_best.png
alph@b3t
2015-06-19 13:59:01
2018-04-27 15:30:46
Greyline SLT 5.0 Level & Flow Monitor