Fiberglass Grating Panels
We Stock Fiberglass Grating Panels and Ship the Next Day to Locations Across Canada and USA
At Fiberman, we stock all the most popular profiles of molded and pultruded fiberglass grating. Whether you are looking for fiber grate panels for walkways, stair treads, pit covers, platforms, or decks, we have the fiberglass grating panels you need at a competitive price.

Molded Fiberglass Grating Panels
Molded grating is our most popular type of fiberglass grating panel. It is cost-effective, lightweight and can be easily cut to size. Molded grating has 1/4″ bearing bars with a 1-1/2″ square mesh pattern that form 1-1/4″ square open areas. This allows plenty of room for air or water to pass through, while providing a sturdy support to walk on.
While 1-1/2″ thick (deep) grating is the most common panel thickness, 1″ and 2″ panels are also available. The thicker (and stronger) the panels, the further apart the supports can be spaced underneath. If your supports are over 3 feet apart, you will likely need 2″ thick grating, depending on the load. If your supports are 2 feet apart or less, you may only need 1″ thick grating.
Take a look at our Grating Selection Chart to compare panel strength.

Fiberman molded grating panels are available with a coarse grit to provide excellent traction in slippery industrial environments.
Molded Fiberglass Grating Panel Sizes:
Pultruded Fiberglass Grating Panels
For applications where you need stronger grating or more surface area, pultruded grating may be a better choice. Pultruded grating comes in panel sizes 3, 4 , or 5 feet wide by 12′ or 20′ long.
Take a look at our video on the difference between molded and pultruded grating panels.
T-5000 2″ grating is a strong, industrial grating panel that can span up to 5 feet whereas T-1800 (1″ or 1-1/2″Deep) has only 18% open space and its mild, non-slip surface makes it a foot-friendly option for waterparks and swimming pools.
Call Fiberman at 1.844.599.0260 or use our handy quote request form. We can help you determine type of grating you need and provided you with a competitive quote and fast delivery. Ask for a fabrication quote if you would like your fiberglass grating panels cut to size prior to shipping.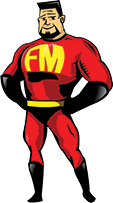 1.844.599.0260
Our FRP experts are ready to help.
Bulk and Wholesale Discounts Available on Large Orders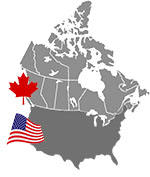 Fast Delivery of Fiberglass Grating Panels across Canada and USA via our Superior Logistics Network
We can ship Fiberglass Grating Panels from a distribution center close to you:
Fiberman's headquarters in Western Canada stocks Fiberglass Grating Panels ready to ship across British Columbia, Alberta and all provinces in Canada. We have daily shipments of fiberglass grating panels from Vancouver to destinations including Edmonton, Calgary and Fort McMurray. Our distribution center is close to Victoria, Nanaimo, Campbell River, Port Alberni, Powell River, Kamloops, Kelowna, Trail, Prince Rupert, Smithers and Prince George. For our US customers, we ship from distribution centers in: Pittsburgh, PA; Houston, TX; Knoxville, TN; Rochester, MN; Salt Lake City, Utah; and Orlando, FL.
Fiberman's pricing and service experts are standing by to help to find the best fiberglass grating panel for your project. With many varieties in stock and expedited shipping, we can supply your project with fiberglass grating panels at the best possible price with fast delivery.

Fiberglass Grating Panels and Radio Frequency Transparency
In today's connected world, we depend on cellular telephone signals, Wi-Fi networks and over the air radio and television signals. Wi-Fi and Bluetooth connectivity are essential to on-site work environments. Steel structures significantly disrupt these signals. Fiberglass Grating Panels are an essential part of building structures that are "electronically transparent" and do not interfere with radio frequency transmissions.
https://fiberman.ca/wp-content/uploads/2015/06/Molded_FRP_Grating-e1437689931460.jpg
453
542
alph@b3t
https://fiberman.ca/wp-content/uploads/2015/08/fiberman_logo_340x156_best.png
alph@b3t
2015-06-18 16:12:23
2018-04-27 15:30:48
Fiberglass Grating Panels in Stock