Blox
Black Liquor Oxidation Sensor
Reduced Sulphur Emissions
The BLOX sensor, developed by the Pulp & Paper Institute of Canada, measures the extent of oxidation of black liquor. The sensor provides an analog output, proportional to the concentration of sodium sulphide. Typically installed after the black liquor oxidizer, the output signal may be used to control the oxidation process ensuring optimum combustion of liquor in the recovery boiler.
The Black Liquor Oxidation Sensor aids in black liquor analysis to understand gasification and composition of black liquor oxidation in pulp and paper boiler applications. Proper analysis will result in accurate measuring of TRS emissions.
Increased Boiler Efficiency
Improved control of the oxidation process reduces periods of over or under-oxidation. Over-oxidized black liquor can become viscous and cause process upsets due to the formation of inorganic deposits and fouling of valves, fittings and process lines. A loss of calorific value may also occur. Under-oxidized black liquor can result in an increase in TRS emissions.
Process Fluid:

Black Liquor

Range:

0.05 to 2.0 grams/litre Na

2

S

Accuracy:

Max Temp:

150 ºC

Max Pressure:

150 psig

Output:

Isolated 4-20mA (1000 Ω max)

Power:

115 Vac, 50/60 Hz, 0.25 Amp

Process Conn:

1.50" NPT Thredolet

Enclosure:

Nema 4X

Cable:

10ft standard, SS brad/Teflon coated

Probe Material:

316SS / Teflon

Dimensions

Enclosure: 8.50" x 10" x 5"

Shipping Weight:

12lbs
Blox Black Liquor Oxidation Sensor Availability
Blox Black Liquor Oxidation Sensor Flow Meters are available in BC through Southwell Corp.
We ship to Vancouver, Victoria, Burnaby, New Westminster, Surrey, Abbotsford, Kelowna, Kamloops, Vancouver Island, Prince George and every other town in BC.
Call 1.844.599.0260 to request a quote or email sales@SouthwellCorp.com

Applications for Blox Sodium Sulphide Sensors
Fiberman's Blox Products are known across the pulp and paper industry as a reliable source of data for monitoring sodium sulphide levels and black liquor oxidation.
Discuss the specific needs of your project with one of Fiberman's Blox Sensors experts. We will ensure that the model you select will have the specifications required for safety and optimum performance. You will also benefit from our industry-leading quick quote turnaround and fast delivery across Canada and the US.
For all Blox Sensorsinquiries, please call 1.844.599.0260 or email sales@fiberman.ca or Request a Quote.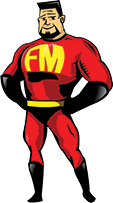 1.844.599.0260
Our Flow Meter experts are ready to help.
Bulk and Wholesale Discounts Available on Large Orders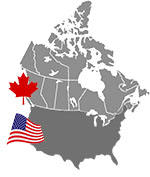 Fast Delivery across Canada and USA via our Superior Logistics Network
We can ship Blox Sensors from a distribution center close to you:
Fiberman's headquarters in Western Canada stocks Blox Sensors, ready to ship across British Columbia, Alberta and all provinces in Canada. We have daily shipments from Vancouver to destinations including Edmonton, Calgary and Fort McMurray. For our US customers, we ship from distribution centers in: Pittsburgh, PA; Houston, TX; Knoxville, TN; Rochester, MN; Salt Lake City, Utah; and Orlando, FL.
Fiberman's pricing and service experts are standing by to help to find the best product for your project. With many varieties in stock and expedited shipping, we can supply your project with flow meters at the best possible price with fast delivery.

Fiberglass and Radio Frequency Transparency
In today's connected world, we depend on cellular telephone signals, Wi-Fi networks and over the air radio and television signals. Wi-Fi and Bluetooth connectivity are essential to on-site work environments. Steel structures significantly disrupt these signals. Fiberglass Grating is an essential part of building structures that are "electronically transparent" and do not interfere with radio frequency transmissions.